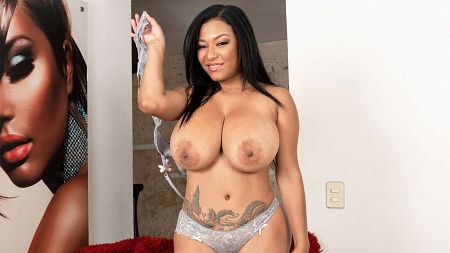 A round of applause for one of the Colombian super-girls of SCORE, muy sexy y muy bonita Shanie Gavira.

"Come here," Shanie says in Spanish. "Do you want to see what's under the clothes? Do you want to see these huge tits? Do you like how my booty jumps? Do you like how I play? Do you want to see more?"

The answer to all of the above is, of course, si!

"I love being treated like a princess. For me, all women are beautiful, strong and blessed. I love all this attention and I am happy the people from SCORE came to see me in my country. Honestly, they really treated me like a princess, a top model, in everything. It's splendid."