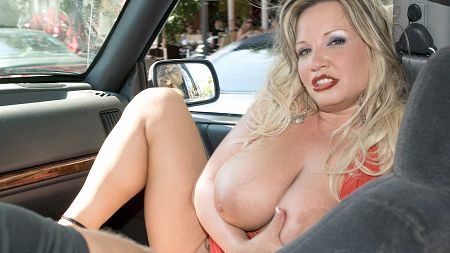 It's happy motoring when this SCORE dude spots the great Rachel Love by the side of the road and brakes to a halt. After a brief discussion about world affairs, Rachel hops in his car and goes for a ride to his place to continue their exchange of ideas and to consummate their new friendship on his couch. Pretty blonde Rachel has the look of delight on her face when his spurting goo lands on her right tit.

Rachel's always easy to talk to before or after she gets fucked hard. She makes a lot of hot, sticky comments.

"I love the taste of pussy. I especially like the taste of my own pussy. Not all pussies are the same. It depends on whether a girl takes care of herself. But after the cock has been in my pussy for a while, I love to taste my pussy off his cock, then put that cock back inside. Rough it up again until I get so happy, I end up squirting on it."