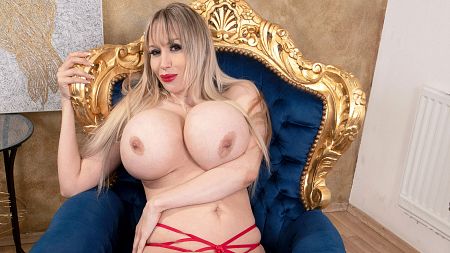 Sandra Star has her royal throne room and her royal scepter fit for a queen. They're some of the perks that come with being big boob royalty.

"I like kinky shoes and lots of them," Sandra said. "I have a rubber and leather fetish. It started early. I think I was 18. In Germany, we have many television shows showing it. I got curious about it, then I realized that I liked it. It's not so much about the fetish. It's more the fancy style of clothing. I love clothes that are tight on my body and draw attention to me."

As for that royal scepter, it comes in handy when Sandra doesn't have a man around to attend to her sexual needs. "Masturbation is always good for relaxation. A nice orgasm or two is very soothing."