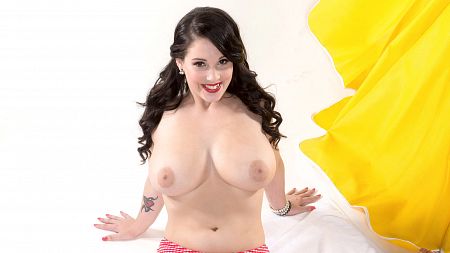 It's naked, boob-bouncing, pussy-flashing picnic time with Noelle Easton. And even though she's alone showing off every inch of her gorgeous body, with a hottie like her, the topic of sex always lingers in the air.

"I didn't realize how much I loved sex until I got into porn," said Noelle. "I was like, 'Woohoo! This is fun!' I really like to show off. I like to be in front of the camera."

Cock size is not a biggie for Noelle. "See, for me, it's not about the size of the boat. It's about the motion in the ocean. You could have a five-inch penis, but if you know how to work it, I might still like it."