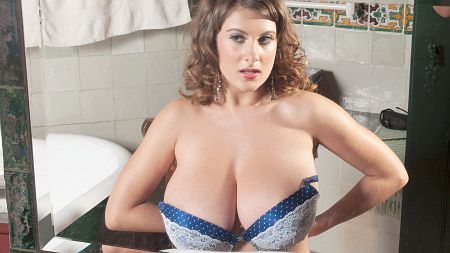 The SCORE spy cam gets up-close and personal with the exquisitely great Valory Irene as she attends to her personal morning ritual in the bathroom. The bathroom-peeper tradition at SCORE is a long and honorable one.

There is the messy toothbrushing with all that white foamy toothpaste dripping onto swinging boobs. There is bathing with a hand-held shower head. There is the trimming of the bush. Go where few men have gone before.

Valory loves her privacy. That's not always easy for a model.

"I don't want people to recognize me. I want to keep my private life, but sometimes people recognize me and I can't escape from it because they know it is me. I got used to it. I am okay with this."